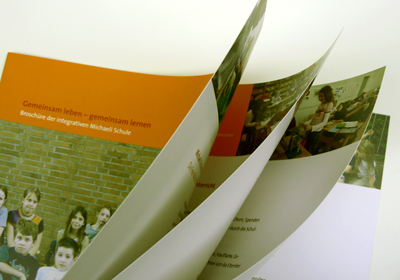 Michaeli Schule Köln

Integrated Waldorf School, since 2000

The Integrated Waldorf School is based on the cooperation of teachers, parents and pupils. This idea is implemented by a trichotomous logo. Creativity plays a major role in the curriculum. This is represented by unusual formats and folding techniques in the design.
Logo Development
Corporate Design
Stationery
Image Brochures
Certificates
Signage
School Brochures